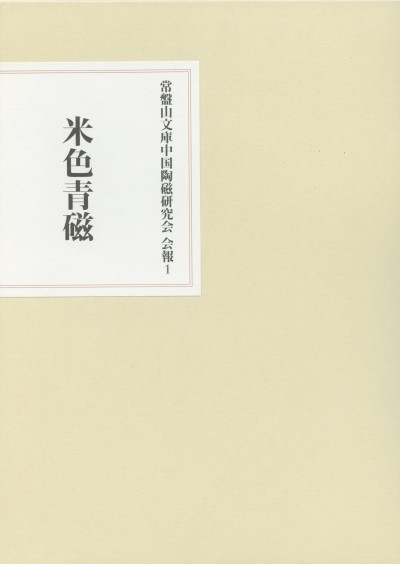 The Bulletin of the Chinese Ceramic Study Association of Tokiwayama Bunko Foundaion Vol.1 Beishoku Celadon (2008)
Featuring the Beishoku Celadon from the Southern Song Guan-yao.
148 pages, 24 color plates and illustrations.
Contents
'Brief Survey of the Celadon History - On the Occasion of the Beishoku Celadon Study-' Gakuji Hasebe
'Beishoku Celadon ware of the Southern Song Guan-yao' Sarah Sato
'Producing of Test Pieces' Shinobu Kawase
'Reconsideration of the celadon known as 'Secret Colored'' Gakuji Hasebe
Second printing was issued in June 2012.